Process Mapping Facilitation

MyLeanBusiness helps companies design and map lean business processes. We help you identify and create a "value stream" (business process) that focuses on the "Voice of the Customer" eliminating wasteful activities that create delays, bottlenecks, rework, and other non-value added activities that ultimately lead to operational inefficiencies and reduction in business value. Lean processes promote a streamlined and flexible business model that is needed to remain competitive and profitable.
Process Mapping events can be onsite or offsite.
CONTACT US today to schedule a free phone consultation.
---
Business Process Improvement

As a business grows it is easy for processes to become complicated and inefficient – particularly if the business grows rapidly. Leading companies seek ways to continuously improve business operations to maintain a competitive advantage.   The goal of business process improvement is to streamline business operations, expedite the production and delivery of goods and services, reduce costs, and increase profits.
MyLeanBusiness uses a 5-phased approach to help companies improve business operations:
Understand current state. We create process maps that document the current-state of your business operations.  This establishes a baseline from which improvements are made.
Identify opportunities for improvement or "pain points". Using a Lean Six Sigma approach we find non-value added activities that lead to rework, redundancies, chaos, and other wasteful activities.
Improve business operations. Recommendations are made to streamline business operations. Some improvements can be made quickly, others may require the implementation of Six Sigma or facilitation of Kaizens to understand the root cause of business problems and provide solutions that innovate the way you do business.
Design the future state. New "future-state" process maps are created to reflect the improvements made to business processes. A communication plan is created to educate and train staff on new processes.
We stay in touch. We will work with you to put measurable controls in place to ensure your business is realizing the benefits from the improvements.
---
Business Process Improvement Retreats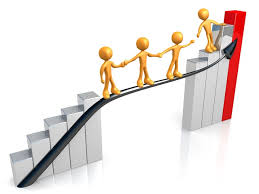 Get your team out of the office for a single or multi-day business retreat that focuses on training, business operations, and team building helping your company realize the benefits of a successful streamlined business operation.
Training – will be customized to meet the needs of your organization and focus on incorporating Lean principles into business operations.
Business Operations – teams will have the opportunity to work on selected projects that will help to propel your company to the next level.
Team Building – your staff will participate in team building activities and exercises that will help build a functional and efficient team to carry out and support the strategic goals for operating a lean business.
---
Contact Us
MyLeanBusiness offers a FREE initial consultation to determine the needs of your organization.  We will conduct an assessment to identify where to focus your improvement efforts and determine how best we can help you.
CONTACT US with questions or schedule an appointment today.